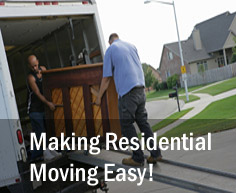 Move your antiques, pianos, pool tables and more without the stress!
Aardvark Removals & Storage is one of the few removalist companies in Perth that can accommodate the removal of precious goods such as Pianos, Antique Furniture, and Pool Tables.
Most of our removal trucks in Perth are fitted with hydraulic tailgates. This enables us to carefully lift and move unusual items without the risk of them being damaged.
Aardvark Removals & Storage has been providing professional removal services in Perth for over 50 years. We have extensive experience in the removal of precious items and have successfully completed hundreds of moves across Perth, throughout WA, and Interstate.
We are renowned in Perth for the care we take when loading and unloading our removalist trucks and for the excellent customer service we deliver, every move.
To find out more about Aardvark's Specialty Services, contact our friendly team in Perth on (08) 9452 0200 or email info@aardvarkremovals.com.au.